We're counting down the days until our Winter Fireside Party; a benefit for Northwest Folklife on January 25, 2014 at the Vera Project on Seattle Center grounds. We'll be featuring some of your favorite Northwest performers on three stages! Doors open at 1:30PM, programming starts at 2PM…and will continue until 11:00PM.
Let the excitement begin…
Main Stage –  Featuring Square Dancing, Northwest Fiddle Showcase and Full Bands
2:00pm – Square Dancing with The Onlies and Caller Gabe Strand
4:00pm – The Northwest Fiddle Showcase at 4pm highlights a varied line-up of some of the best fiddlers in the Northwest such as Phil & Vivian Williams, Ben Hunter (of Renegade Stringband), Karen England & Jim Newberry, The Onlies, and Paul Anastasio.
5:45pm Jason Dodson & Kevin Barrans of The Maldives
7:00pm The Sojourners
8:15pm Ravenna Woods
9:30pm The Shivas
Gallery Stage – Special acoustic performances in the Vera Gallery include:
2:30pm Juliana & PAVA
3:30pm Orville Johnson
4:30pm Vikesh Kapoor
5:30pm Baby Gramps
And don't miss the Folklife Fireside Tent presented by KEXP: a cozy, outdoor heated and fire-lit space for jams and conversation with musicians:
2:15pm Phil and Vivian Williams
3:15pm Swing Jam with Paul Anastasio
4:15pm Les Pamplemousses
5:45pm Old Time Fiddle Jam with Tony Mates
6:45pm Blues Jam and Q+A with Orville Johnson
7:45pm Cajun Jam with Whozyamama
9:00pm Balkan Jam with Marchette DuBois
(Food and drink available in the venue.)
Purchase a ticket today for a full day of music, dancing, food, and friends.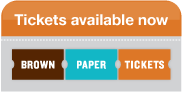 Already have plans on January 25th? Consider making a donation of $25 or more to Folklife and support the largest community supported Festival in the nation.